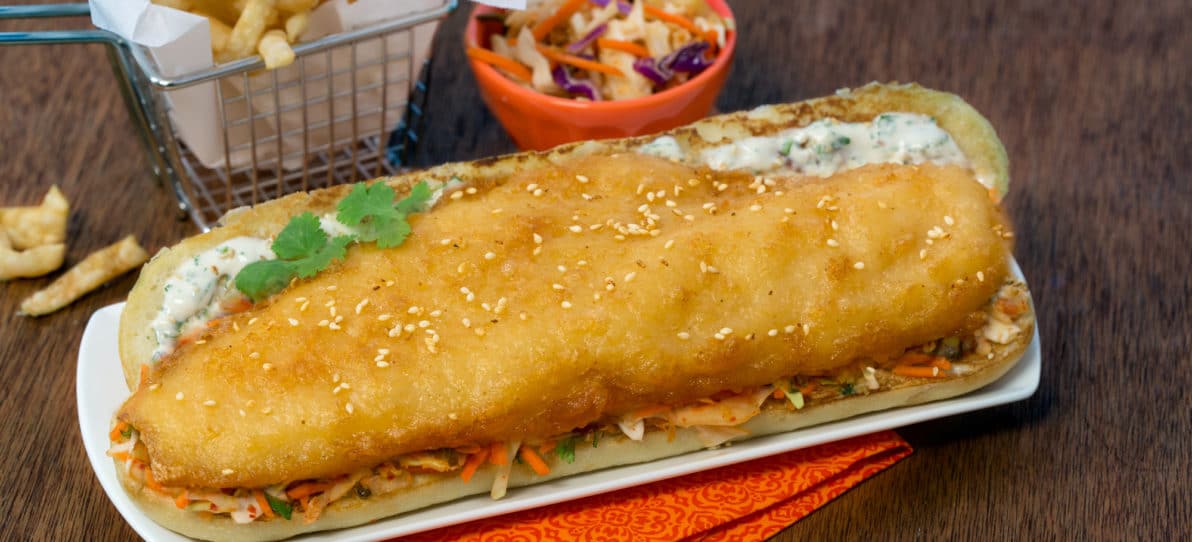 Korean Infused Xtreme Crispy Haddock Sandwich
Spice up your menu during Lent with this Crispy Haddock Sandwich brought to you by the King & Prince® Chefs.
Menu Part
Ingredients
Directions
Deep fry cod at 350°F to 165°F internal temperature.
Build sandwich by toasting roll and add the kimchee slaw.
Top with crispy haddock and aioli.
Sprinkle with toasted sesame seeds and serve.