Culinary Center
King & Prince Seafood® has a team of talented chefs creating recipes with today's trend for all menu parts. They transform our innovative seafood solutions into delicious recipes that add value to the foodservice operator. Enjoy our Culinary Center for the latest recipes and how to add more seafood to your menu year round. Sea. Taste. Enjoy!® When you taste it, you'll love it!
Featured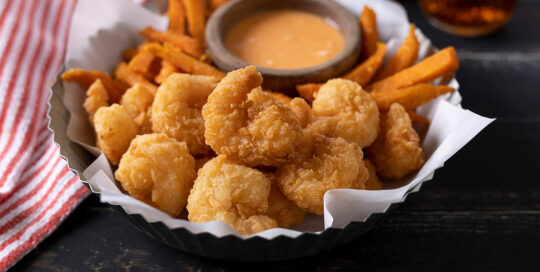 People are loving spicy sweetness. So add some heat to our newest shrimp treat. And put it in a tweet. It will be good for your balance sheet.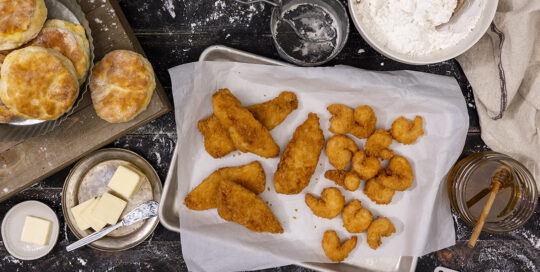 Show your guests some love + hype your menu + boost your margins with our new Mrs. Friday's® honey Butter Biscuit shrimp & flounder. Inspired by a beloved biscuit, they're good for any daypart.
---
Browse Recipes by Daypart or Menupart
---
Browse Recipes by Product Species