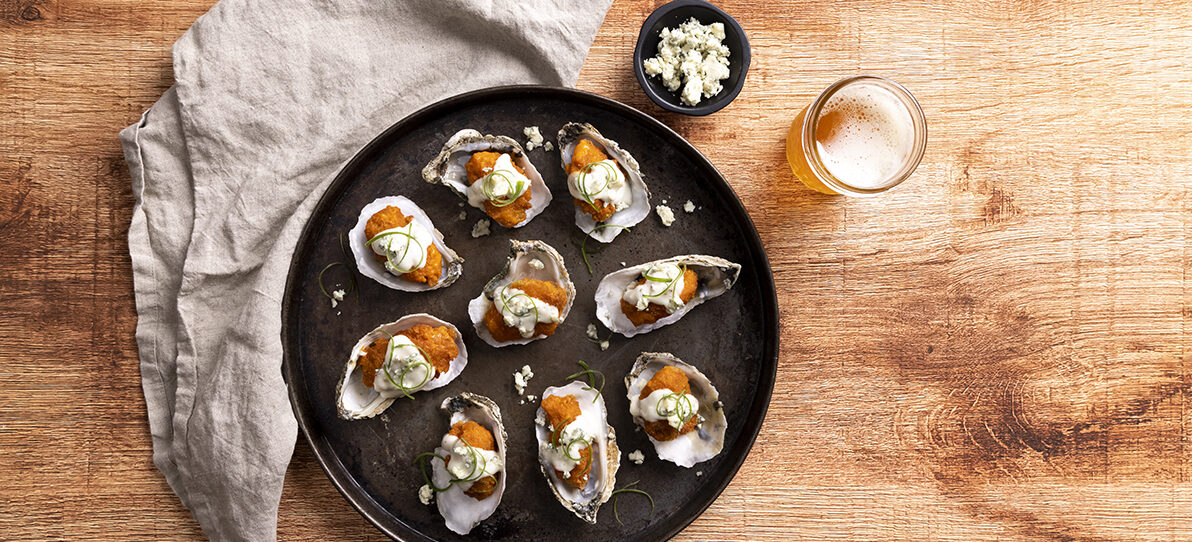 Sweet Hot Honey Glazed Chef Dusted Oysters with Blue Cheese
Oysters on the half shell done your way. So much flavor, it should be illegal. And it's beautiful to behold.
Menu Part
Ingredients
Directions
Fry the Panko Breaded Oysters according to package directions and internal temperature 165° F.
Add the hot sauce, butter and hot honey in a small sauce pot and heat to incorporate ingredients. Stir so the sauce does not break and remove from heat.
Julienne the scallions and add to ice water to make them curl.
Toss the Panko Breaded Oysters with the hot honey glaze.
Arrange in clean oyster shells.
Drizzle with the blue cheese dressing and add crumbles.
Garnish with scallions and serve hot.