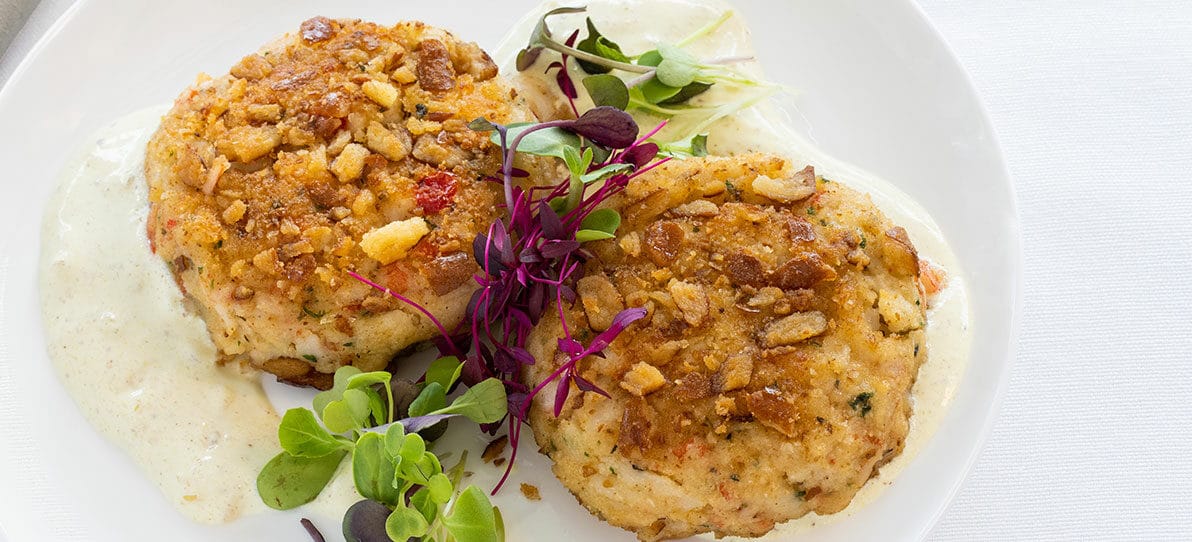 Pretzel Crusted Maryland Style Crab Cakes
Menu Part
Ingredients
| | | |
| --- | --- | --- |
| 2 | Each | Gourmet Seafood & Crab Cake (Item# 057920) |
| 1 | Cup | Pretzels, Coarse, Ground |
| 1 | Tablespoon | Butter, Clarified |
| Sauce | | |
| 1/4 | Cup | White Wine |
| 1/2 | Each | Shallot, Fine Dice |
| 1/8 | Cup | Heavy Cream |
| 2 | Tablespoons | Butter, Unsalted |
| 1 | Wedge | Lemon, Fresh, Juiced |
| 1 | Tablespoon | Deli Mustard |
| To Taste | | Salt |
| Garnish | | Micro Greens |
Directions
Thaw and dredge the Gourmet Seafood and Crab Cakes in ground pretzel.
Sauté lightly in butter and finish in the oven. Cook to an internal temperature of 165°F.
For the sauce; Use a small sauce pot to reduce the white wine and shallots. Add the cream and reduce by two thirds. Whisk in the butter and add the lemon juice, mustard and adjust seasoning as desired.
Garnish with micro greens and serve!