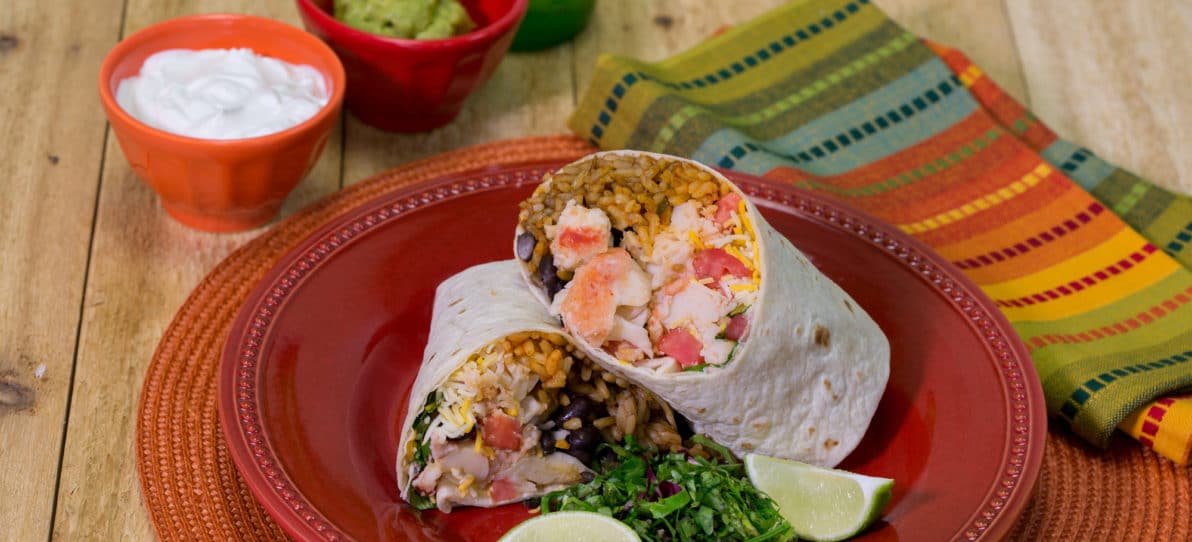 Lobster and Seafood Burrito
Menu Part
Ingredients
| | | |
| --- | --- | --- |
| 2 | Ounces | Lobster Sensations® (Item# 004610) |
| 3 | Ounces | Mexican Rice |
| 1/2 | Cup | Refried Beans |
| 1 | Each | Flour Tortilla, 12-Inch |
| 1/4 | Cup | Sour Cream |
| 1/2 | Cup | Shredded Cheese |
| 1/4 | Cup | Pico de Gallo |
| 1/8 | Cup | Guacamole |
| 2 | Each | Lime Wedges, Garnish |
Directions
Lobster sensations can be held hot in a steam table for service, simply steam until hot and hold.
Warm up the large tortilla and place onto the work station.
Fill the tortilla up with beans, then rice, then lobster spreading out over the entire tortilla.
Top the lobster with pico and shredded cheese and roll by sticking the corner edges in and continue to roll. Steam for 10 seconds on a tortilla steamer and top with guacamole and sour cream.