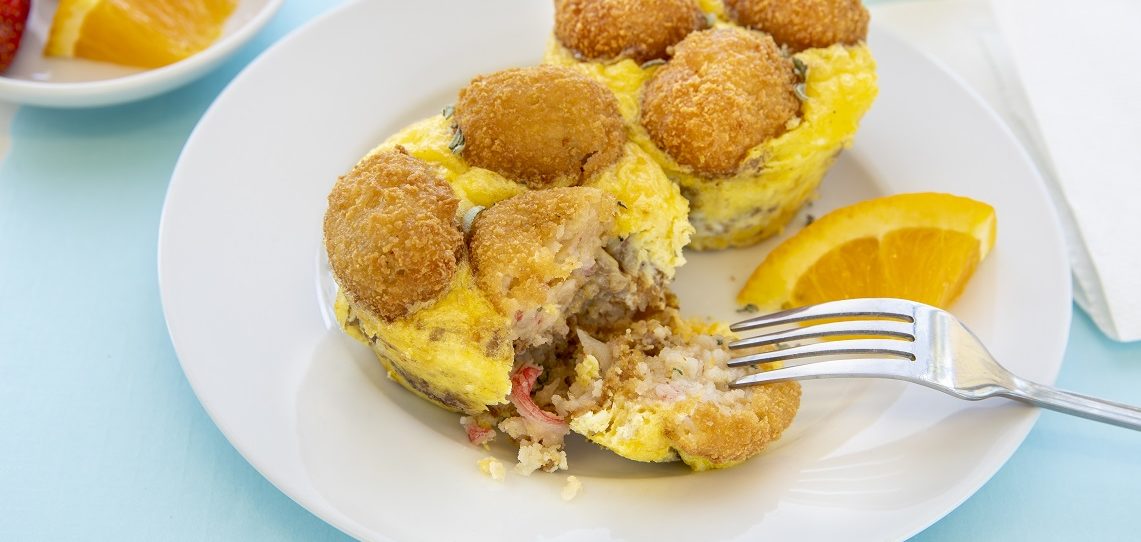 Mini Krabbycakes® Egg Muffin
Mini Krabbycakes® are cooked up quickly with egg, sausage & cheese. This dish packs a lot of flavor in just a few bites.
Menu Part
Ingredients
Directions
Spray a muffin pan with pan spray.
Mix all ingredients in a bowl evenly.
Put 3 Mini Krabbycakes on the bottom of the muffin pan.
Pour the egg mix into each muffin pan then place 3 pieces of Mini Krabbycakes on top.
Cook in the oven for 12 minutes at 350°F.