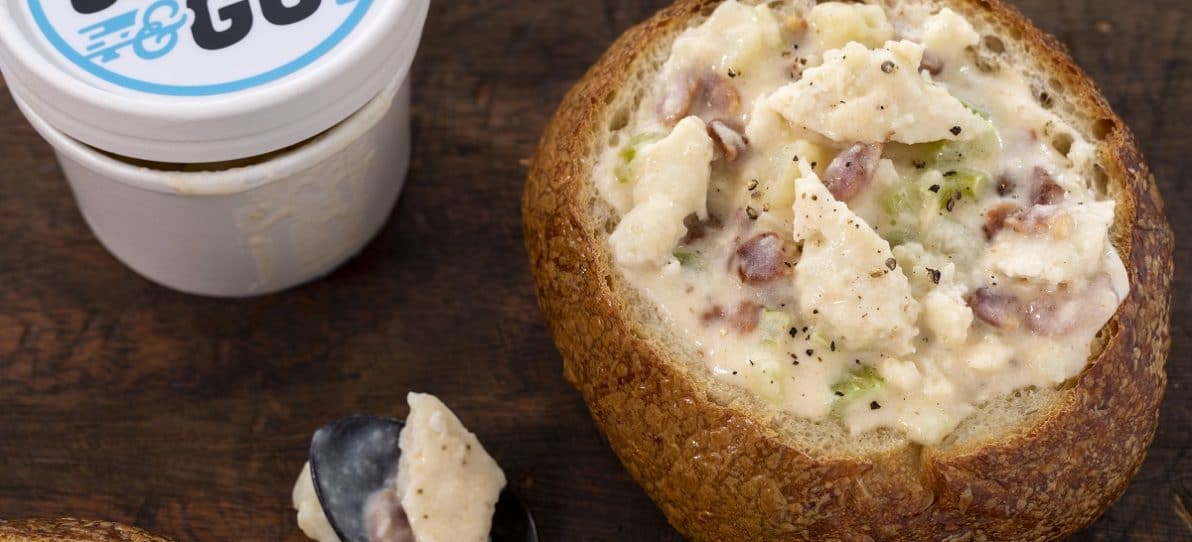 Jumbo Crab & Seafood Chowder
Menu Part
Ingredients
| | | |
| --- | --- | --- |
| 1 | Pack | Jumbo Crab Sensations® (Item# 004630) |
| 1 | Pound | Slab Bacon, Small Diced |
| 2 | Tablespoons | Olive Oil |
| 2 | Tablespoons | Butter |
| 3 | Each | Onions, Diced |
| 6 | Stalks | Celery, Diced |
| 6 | Each | Potatoes, Russet, Peeled and Diced |
| 2 | Each | Bay Leaf |
| 2 | Tablespoons | Old Bay Seasoning |
| 1/2 | Cup | Flour, All Purpose |
| 1 | Quart | Clam Juice |
| 2 | Quarts | Whole Milk |
| | To Taste | Sea Salt |
| | To Taste | Black Pepper, Fresh Cracked |
Directions
In a stock pot render the bacon and set aside.
Add olive oil and butter to the bacon grease and sauté the onions, celery and potatoes, season with old bay, salt and pepper.
Sprinkle in the flour and cook for five minutes stirring constantly.
Whisk in the clam juice and milk, add the bay leaf and bacon, simmer for 15 minutes.
Add the Jumbo Crab Sensations and adjust seasoning.