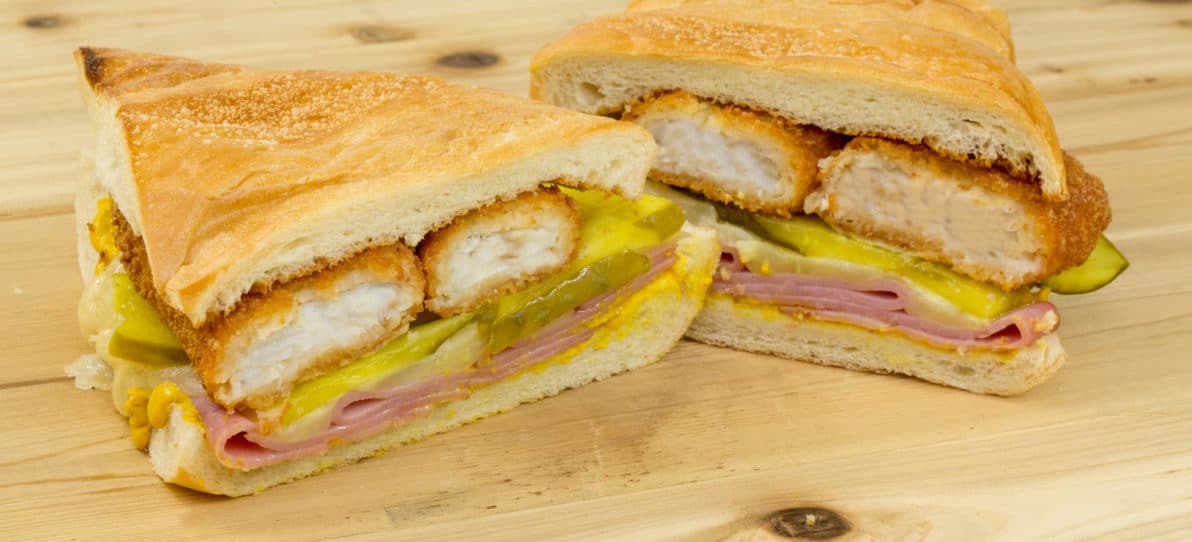 Cuban Pollock Sandwich
A new twist on the Cuban sandwich for fish lovers! Also works great with any of our tavern battered fish!
Menu Part
Ingredients
Directions
Preheat Panini grill or flat top grill to 350°F until 165°F internal temperature.
Cook Mrs. Friday's® Oven Ready Pollock as directed on packaging. Reserve.
Cut bread to the length of the Pollock portion. Spread 2 ounces of tartar sauce and mustard on each piece. Then arrange the remaining ingredients neatly stacked.
Lightly oil or pan spray the surface of the Panini press or grill and press. Cook for 1-2 minutes on each side and serve.