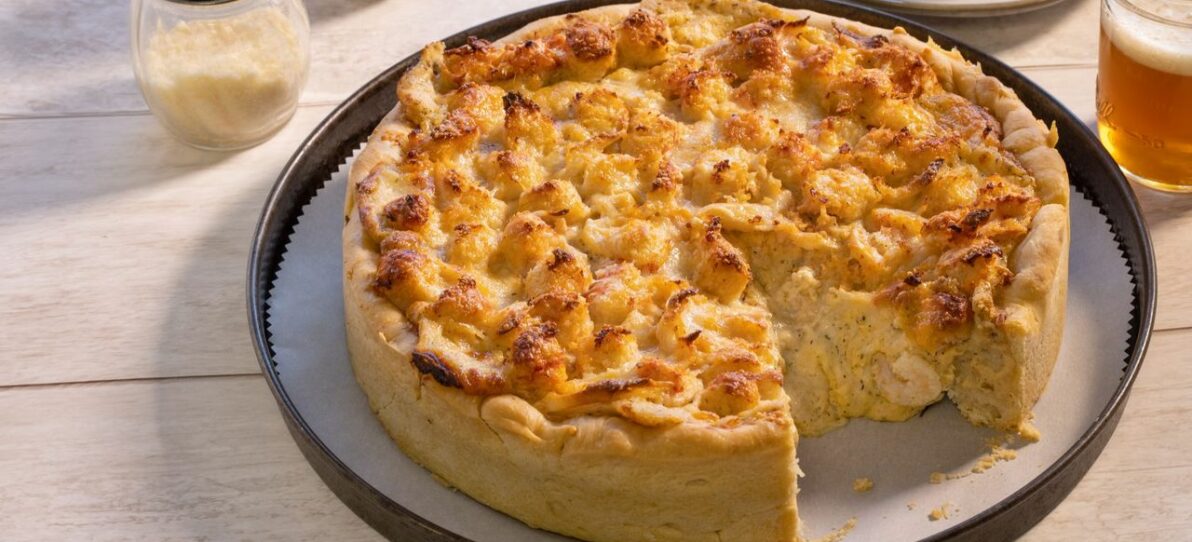 Chicago Style Deep Dish Seafood Pie
Menu Part
Ingredients
Directions
Preheat oven to 425°F.
Prepare a deep dish pie pan with light olive oil. Add the 1/4 thick dough to the pan and work up the sides.
Add the cheese evenly, seafood inspirations and Lobster Sensations®. Sprinkle with Parmesan cheese and bake on the lowest rack setting till golden brown approximately 20-30 Minutes.