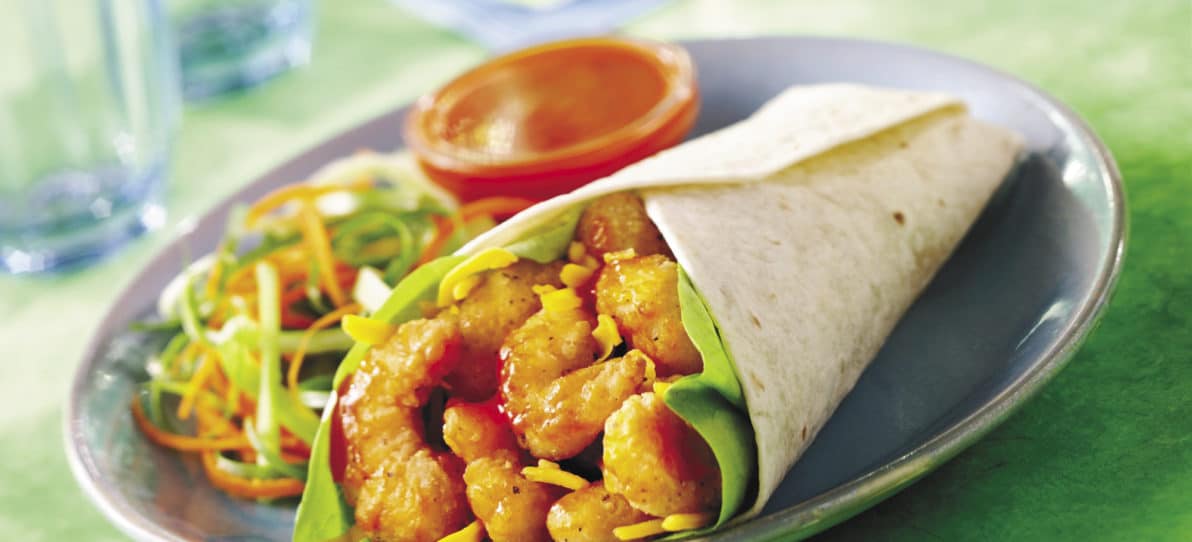 Buffalo Shrimp Wrap
Tasty buttermilk shrimp tossed in buffalo sauce and wrapped with lettuce and cheddar inside a soft flour tortilla.
Menu Part
Ingredients
Directions
Deep fry popcorn shrimp in 350°F oil for 2 minutes or until 165°F internal temperature. Set aside.
In a small saucepan, heat the buffalo sauce with the butter for 3 minutes. Blend well. Set aside.
To plate, lay the tortillas on a clean surface. Toss the popcorn shrimp in 3 tablespoons of the buffalo sauce and spoon onto the tortillas. Top equally with lettuce and cheddar cheese. Serve immediately.