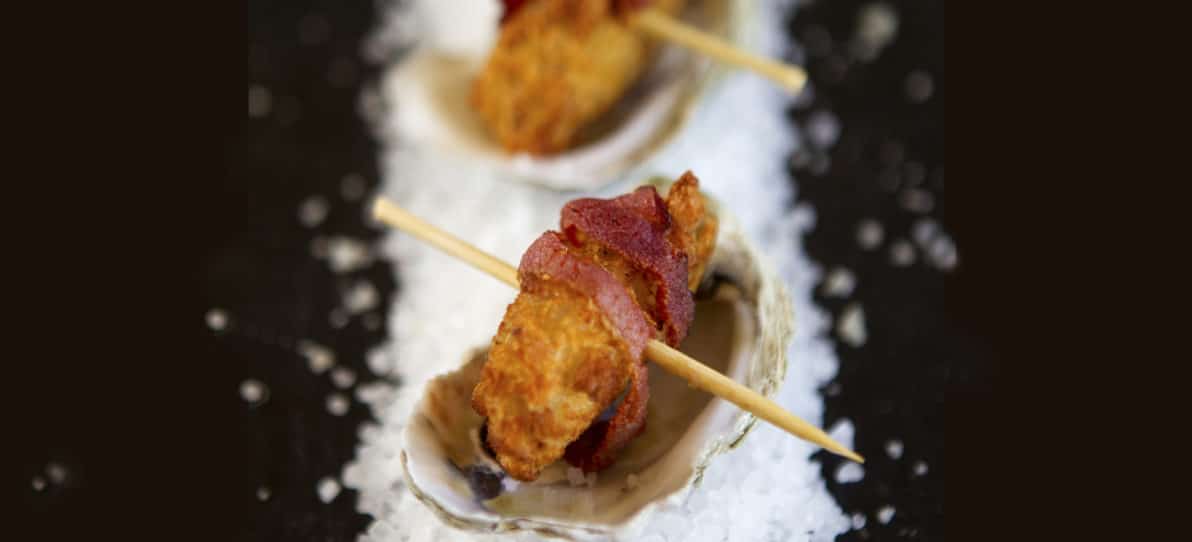 Angels on Horseback / Bacon Wrapped Oysters
A favorite twists on the classic Devils on Horseback. Mrs. Friday's® Panko Breaded Oysters add the perfect flavor to the cooked bacon. The versatility of this delicious oyster dish makes it the perfect appetizer for a casual venue, dress it up with micro arugula for a refined dinner, add it to your buffets and your catering menu. These bacon-wrapped oysters are an unexpected crowd-pleaser. They'll go wild!
Menu Part
Ingredients
Directions
Preheat the fryer to 350°F. Fry the Mrs. Friday's® Gourmet Breaded Oysters for 3-3 ½ minutes or until it reaches proper internal temperature 165°F. Set aside.
Prepare remoulade sauce: Combine all ingredients in a mixing bowl and allow to rest. Keep refrigerated.
Wrap bacon around the Mrs. Friday's® Panko Breaded Oysters and skewer. Place in the oven at 400°F for 4 minutes or under a broiler for 30 seconds to crisp bacon.
Serve with side of remoulade sauce.