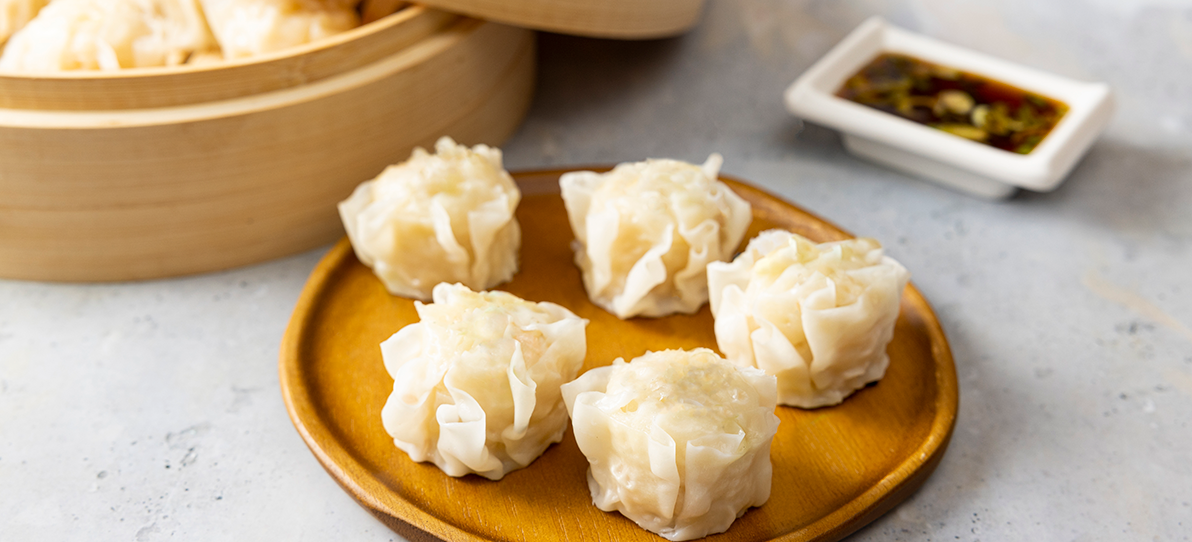 King & Prince® Shrimp Dumpling (Shumai)
King & Prince Seafood Shrimp Dumpling (Shumai) is made with a delicious blend of shrimp, Wild Alaska Pollock and onion filling. These tender dumplings offer a delicate texture and are
packed in a 10 piece count for convenience. Shrimp Shumai has versatile cooking options perfect for any operator. Offer these premium dumplings as an appetizer or On-the-Go Snacking for an experience your guests are sure to love.
Ingredients:
Onion, Shrimp, Fish Protein (Pollock), Water, Blend of Vegetable Oil (canola, palm, soybean), Potato Starch, Wheat Flour, Sugar, Egg White, Soy Protein, Salt, Monosodium Glutamate, Wheat Protein, Spices, Shrimp Extract, Sodium Tripolyphosphate And Tetrasodium Pyrophosphate, Potassium Chloride, Trisodium Citrate, Calcium Lactate, Disodium Succinate, Disodium Guanylate, Disodium Inosinate. Contains: Crustacean Shellfish (Shrimp), Egg, Fish (Pollock), Soy, Wheat.
Case Specifications
Gross Weight: 17.47 LB
Net Weight: 15.84 LB
Cube: 0.85 CF
Height: 9.060 IN
Width: 16.540 IN
Length: 9.840 IN
Pallet Tie: 4
Pallet High: 10
Pallet Total: 40
Product Details
SPC: 10070017251075
Shelf Life: 545 Days
Item#: 025107
Pack: 24 / 10.58 OZ