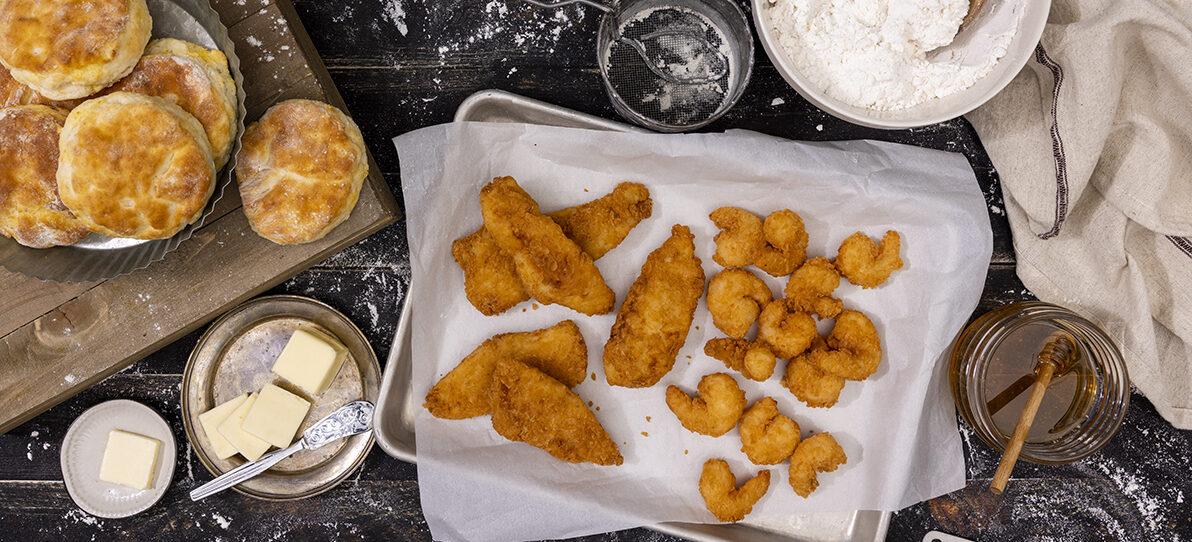 Honey Butter Biscuit Flounder & Shrimp
Show your guests some love + hype your menu + boost your margins with our new Mrs. Friday's® honey Butter Biscuit shrimp & flounder. Inspired by a beloved biscuit, they're good for any daypart. And you can create signature treats for any menu part. Here are some ideas. Feel free to tinker. And catch our special intro pricing.
Our flaky, mild-tasting, MSC certified flounder complements the honey butter biscuit coating for a delicious new fan favorite.
Plump tail-off shrimp coated with our exclusive honey butter biscuit coating. Serve it as an appetizer with some hot sauce, or paired with just about anything.
Try Our All New Product BOGO!